24th June 2010
She has a wardrobe stuffed full of catwalk originals. But Rihanna took inspiration from Fifties bombshell Marilyn Monroe for her date night look.
The singer channelled the 'sweater girl' style of the 40s and 50s, popularised by actresses such as Marilyn Monroe and Lana Turner in a fire engine red body-hugging cropped jumper as she stepped out for dinner with boyfriend Matt Kemp.
With her matching flame red crop, it was strikingly simple look albeit with a sexy edge. The singer looked serious as she and baseball star Kemp left a restaurant in West Hollywood.
The R&B star, 22, gave the waiting cameras a filthy look as she exited Phillipe Chow's chinese restaurant closely followed by her lover.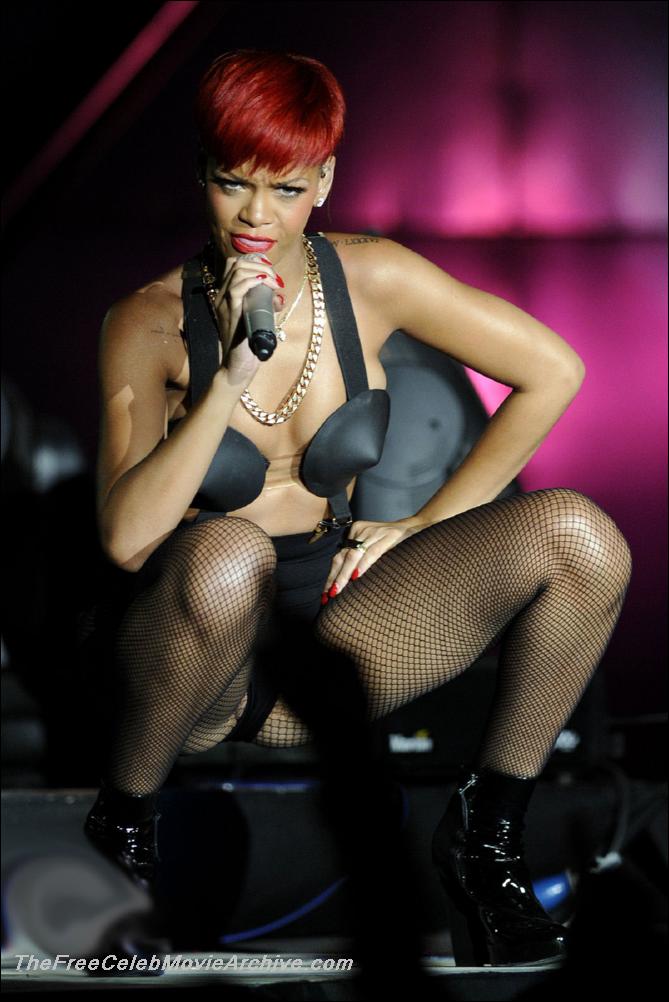 Rihanna has just returned to the States following a successful worldwide tour and you'd have thought she would have been happy to have been reunited with her 25-year-old Los Angeles Dodgers outfielder.
But her face told a different story, and he kept his head down, his eyes downcast as they made their way to their car.
Rihanna has contradicted herself about the relationship, only a few months ago denying that they were dating.
But in the latest issue of Elle magazine, she gushed: 'I have a boyfriend. I'm so happy. I feel really comfortable, and it's so easy.
'I have such a chaotic life, but at the end of the day, that is just my peace.
'It keeps me sane, really, talking to him and talking to my family.
So the reason for their solemn faces could have been nothing more than a lovers' tiff over their meal.
Still sporting her recently dyed red hair, she matched her do with a bright red top and white skinny jeans which she teamed with towering black heels.
Although she and Matt are rarely pictured together, the couple have been dating for several months and she has been spotted at his games cheering him on.
She is currently enjoying a break from her Last Girl On Earth tour, which resumes in America next month.